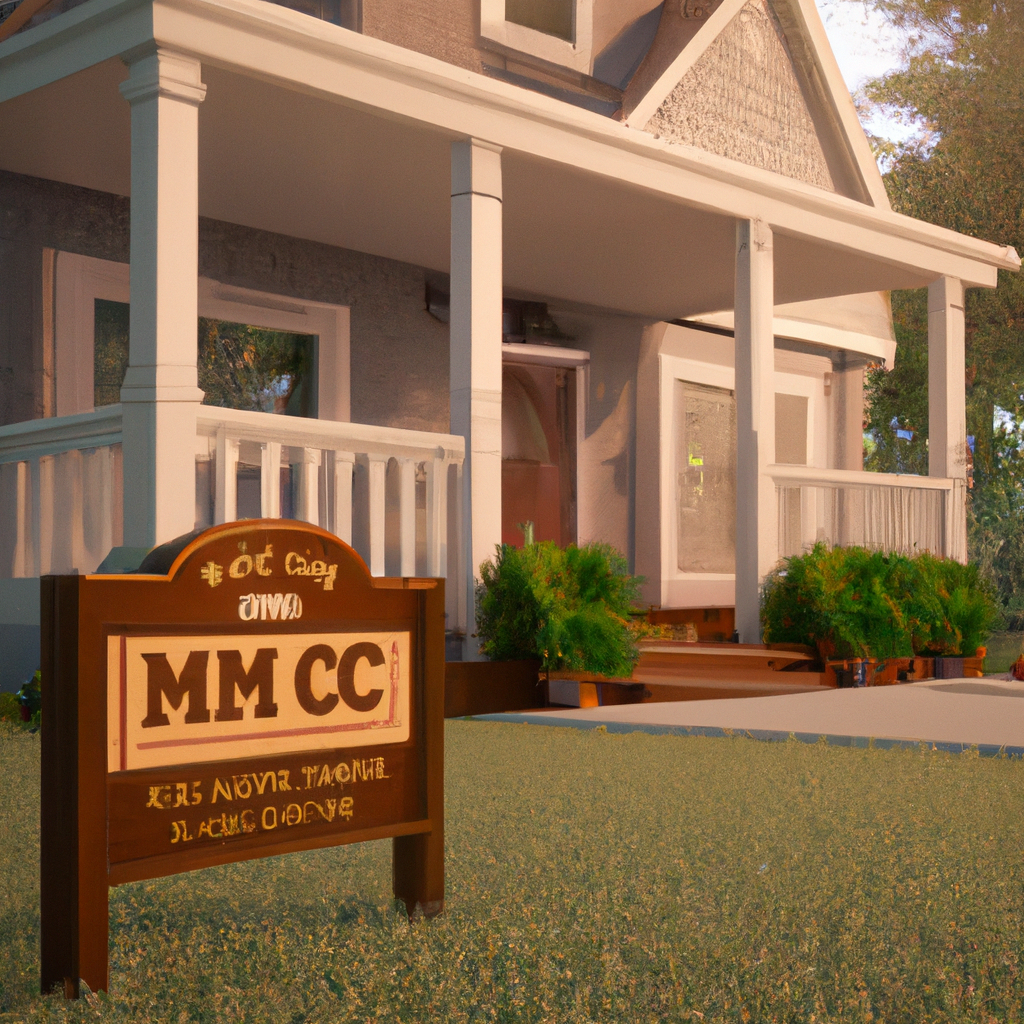 Introduction: Brief overview of BBMC Mortgage.
BBMC Mortgage is a top-rated and award-winning mortgage lender founded in 1999 that provides residential mortgages, VA loans, refinancing options, conventional loans, and jumbo loans to eligible applicants. Apart from offering competitive rates, it also has a talented team of loan originators and underwriters who cater to individual needs and ensure swift turnarounds for loan processing. In addition to its reputation as a reliable lender on multiple customer review sites, including TrustPilot and Zillow, the company's commitment to cultural diversity and advocacy sets it apart from other traditional lenders in the market.
As part of its mission of advocating for American heroes such as active-duty military personnel, veterans, first responders, and medical professionals through various initiatives like the Heroes Home Program®, BBMC Mortgage regularly offers discounts on closing costs and lower interest rates for eligible applicants. This program is just one of many that the company has launched since its inception aimed at giving back to society by supporting community programs like Habitat Humanity Homes, Wounded Warrior Project®, and Memorial Day events among others.
In recognition of pioneering digital innovations in mortgage lending, BBMC Mortgage was awarded the Ellie Mae Encompass Innovation Award in 2019 for its integration with OpenClose®, enabling streamlined functionalities like automated stipulation tracking on loan files and better communication channels between stakeholders.
Source: Trustpilot
Not sure which BBMC mortgage to choose? It's like picking your poison but with interest rates instead.
What are the different types of BBMC Mortgages?
BBMC Mortgage offers various mortgage types to cater to the specific needs of its clients. Here is a breakdown of the different types of mortgages that BBMC offers, with their features and benefits.
| Types Of Mortgages | Features | Benefits |
| --- | --- | --- |
| Adjustable Rate Mortgages (ARM) | The interest rate that changes periodically | Lower initial interest rate and lower monthly payments for the initial years |
| Fixed Rate Mortgages (FRM) | The fixed interest rate for the entire loan period | Predictable monthly payments that do not change over the duration of the loan term |
| VA Mortgages | Available for active-duty military, veterans, and their families | No down payment requirement and attractive interest rates |
| FHA Mortgages | Government-backed mortgages with lower down payment options | Attractive interest rates and lower monthly payments |
| Jumbo Mortgages | For loan amounts exceeding the conforming loan limit | Availability of financing for expensive and luxury homes |
BBMC Mortgage also provides additional assistance programs, including down payment assistance and first-time homebuyer programs, to further help customers find a mortgage that suits them.
BBMC Mortgage has been recognized for its excellent customer service and was named as one of the Top Mortgage Lenders by Scotsman Guide.
Locking in a fixed-rate mortgage is like putting your finances on straight-jacket mode, but at least you can breathe easy knowing your monthly payments won't be a surprise party.
Fixed Rate Mortgages
One type of BBMC Mortgage is anchored in a steady rate that does not change throughout the mortgage term. This variety offers a fixed predictable repayment plan for homeowners who value consistent payments over time. In turn, this permits budgeting and financial planning for other expenses, including retirement savings or college tuition funds that can benefit borrowers in the long term.
Furthermore, Fixed Rate Mortgages do not fluctuate with interest rate changes in the marketplace, providing more assurance around monthly payments. This an attractive option for risk-averse borrowers and first-time homebuyers who want full transparency on costs when purchasing their house.
It's important to note that different terms are available on BBMC Mortgage's Fixed Rate options ranging from 10-30 years to repay and can differ in rates as low as 2.5% up to approximately 4%. Translating into substantial monthly savings when chosen wisely but could lead to higher interest expenses if repaid over an extended period.
Don't miss out on securing your dreams by researching all available options at BBMC Mortgages! It's time to take advantage of astute financing choices and invest toward a brighter future now.
When it comes to adjustable-rate mortgages, the only thing that's certain is uncertainty – it's like playing mortgage roulette.
Adjustable Rate Mortgages
For those seeking flexibility in their mortgage repayments, BBMC offers the option of Adjustable Rate Mortgages. With this type of mortgage, the interest rate changes over time, based on market conditions.
To give you a better understanding of the available options with Adjustable Rate Mortgages, we have created a table below:
| Mortgage Type | Interest Rate | Adjustment Period |
| --- | --- | --- |
| 5/1 ARM | Fixed for 5 years then adjusts annually | 1 year |
| 7/1 ARM | Fixed for 7 years then adjusts annually | 1 year |
| 10/1 ARM | Fixed for 10 years then adjusts annually | 1 year |
It's important to note that with Adjustable Rate Mortgages, the initial interest rate is typically lower than with fixed-rate mortgages. However, because rates can change over time, there is a level of uncertainty associated with this option.
It's crucial to consider your financial situation and long-term plans before choosing an Adjustable Rate Mortgage. Our experienced loan officers are on hand to guide you through the process and help you make an informed decision that aligns with your goals.
Don't miss out on the opportunity to find a mortgage solution that fits your needs! Contact us today to learn more about our range of mortgage options.
If your dream home is a rustic cabin in the woods, a VA mortgage might just make you feel like a woodland creature finally finding its hibernation den.
VA Mortgages
One of the mortgage options offered by BBMC is available to veterans and active military personnel. This program offers a range of mortgage products known as Military Mortgages. These are designed to cater specifically to the unique needs of service members, including those eligible for VA loans.
Military Mortgages come with a variety of benefits, including no down payment requirements and more flexible credit requirements than other types of mortgages. Additionally, they offer lower interest rates and come with reduced closing costs.
What sets BBMC's Military Mortgages apart from other programs is its focus on supporting its customers through every step of the mortgage process. Whether it be determining eligibility for VA loans or simply helping a customer choose the right type of loan, BBMC has experienced professionals who can provide expert assistance.
Overall, if you are a veteran or active military member searching for a mortgage, consider exploring BBMC's Military Mortgage options. With their range of benefits and commitment to customer support, they may be the perfect fit for your unique needs and circumstances.
Not qualified for a traditional mortgage? No problem, with FHA Mortgages, you can still make your dream of homeownership a reality… as long as you don't mind a few extra conditions.
FHA Mortgages
These loans, also known as government-insured mortgages, have the backing of the Federal Housing Administration (FHA). They provide flexible credit requirements and low down payment options for homebuyers. FHA Mortgages offer fixed or adjustable-rate loans with terms ranging from 15 to 30 years.
One advantage of an FHA mortgage is its accessibility to people with lower credit scores and limited finances. The minimum down payment required can be as low as 3.5%. Borrowers who cannot afford traditional mortgage insurance may also enjoy cheaper premiums due to FHA's guarantee.
It's critical to note that a borrower must pay an upfront premium equal to a percentage of the loan amount and yearly insurance premiums with FHA Mortgages. These charges differ based on the amount borrowed and whether the borrower opts for fixed or adjustable rates.
Pro Tip: Before choosing an FHA Mortgage, do a thorough examination of your financial situation and consult with a mortgage consultant to determine if it is suitable for you.
I guess you could say BBMC Mortgages come with their own set of pros and cons, just like a 2-for-1 burrito deal at a gas station.
What are the Pros and Cons of BBMC Mortgages?
BBMC Mortgages – Advantages and Disadvantages
When considering BBMC Mortgages, it is important to take into account the various advantages and disadvantages of their services.
Pros and Cons of BBMC Mortgages:
| Advantages | Disadvantages |
| --- | --- |
| Competitive interest rates | Limited branch locations |
| Relatively low fees and closing costs | Not available in all states |
| Flexible products for various homebuyers | Mortgage options may be limited |
| Loan officers provide personalized service | Not a wide variety of loan products |
| User-friendly online application | No physical branches in some areas |
It is important to note that each individual's experience with BBMC Mortgages may vary depending on their specific situation. However, these are common advantages and disadvantages to consider.
BBMC Mortgage's Unique Features
BBMC Mortgages offers a variety of mortgage options geared for specific types of homebuyers. They offer "Doctor Loan" options for those in the medical field and "Heroes Loan" options for veterans, first responders, and teachers.
A Piece of BBMC Mortgages History
BBMC Mortgages was founded in 2015 and is headquartered in Illinois. Despite their relatively short existence, they have become a competitive player in the mortgage industry, offering competitive rates and flexible products to a wide range of homebuyers.
Pros of getting a BBMC mortgage? You'll have plenty of extra cash to spend on therapy after dealing with their customer service.
Pros
To explore the advantages of BBMC Mortgages, we can highlight several distinctive features that set them apart from other mortgage providers in the market.
Flexible Options: BBMC offers several customizable mortgage programs that cater to individual requirements, including fixed-rate mortgages and VA loans.
Competitive Rates: With a focus on offering competitive rates, customers can save significantly over time with a BBMC Mortgage.
Expertise & Guidance: With a knowledgeable team of professionals, they provide unmatched expertise to help customers make informed decisions.
It is worth noting that BBMC Mortgages offer additional benefits such as efficient loan processing and supportive customer service, which are not often found with other financial institutions.
Pro Tip: By leveraging their online tools and calculators, future homeowners can find out about their eligibility and how much they can borrow before committing to a mortgage application.
BBMC Mortgages may have lower interest rates, but they still can't compete with the interest I have in finishing this article.
Lower Interest Rates
BBMC Mortgage offers attractive and beneficial options for those seeking mortgage loans. One such benefit is the lower interest rates than many other competitors. This can result in significant savings over time, allowing more affordable monthly payments to homeowners. Lower interest rates with BBMC Mortgages may also make it easier for borrowers to pay off their debt sooner and potentially build equity faster. Additionally, with BBMC Mortgages' fixed-rate options, there are no surprise rate hikes or fluctuations over time giving borrowers peace of mind.
Among various benefits offered by BBMC Mortgages, low-interest rates stand out as an attractive feature. The company offers different products at affordable rates that can help customers save money in the long term and achieve financial stability. Unique details differentiate BBMC Mortgage from other companies offering similar mortgages. Their responsive customer service has been praised by many customers as prompt, knowledgeable, and helpful; ensuring customers receive personalized attention every step of the way.
A satisfied customer shared his experience of obtaining a mortgage loan from BBMC Mortgages in just three weeks with excellent guidance and timely responses from his loan officer. The customer appreciated how informative the process was made for him; saving him valuable time throughout the process without any issues or surprises along the way.
BBMC Mortgages offer more flexibility than a contortionist doing yoga on a tightrope, but make sure you don't get tangled up in the payment options.
Flexible Payment Options
Flex Pay Options
BBMC Mortgages offers unique payment options that give their customers flexibility and control over their payments. Here are a few benefits of their Flex Pay Options:
One-time payment reduction – Allows borrowers to make a large payment and then reduce future payments during their loan term.
Bi-weekly payments – Gives borrowers an option to pay every two weeks, which adds up to an extra month's payment annually.
Payment pause – In case of unfortunate circumstances, BBMC Mortgages allows borrowers to pause their payments for up to four months.
Automatic payments – BBMC Mortgages provides automatic withdrawals from both savings and checking accounts.
Cash-out refinancing – Allows homeowners with equity in their property to refinance and take cash out of the loan amount for home repairs or renovations.
Moreover, BBMC Mortgages does not charge any prepayment penalties if the borrower decides to pay off the loan before its maturity. Applying online is easy, but it may take 45 days or more for the loan application process, depending on several factors such as employment verification, credit check, and property valuation.
If you plan on taking a mortgage from BBMC Mortgages, consider availing yourself of flexible payment options. To optimize this feature, evaluate your financial situation, and choose the right reimbursement system based on your ability to repay debts promptly, and reduce the total interest cost. BBMC offers more mortgage options than a picky toddler at mealtime.
Wide Range of Mortgages
BBMC Mortgages Offers a Diverse Array of Home Loans
BBMC Mortgages stands out for its diverse range of home loans tailored to meet individual needs. Here are three notable features the 'Wide Range of Mortgages' encompasses.
BBMC Mortgages offers a wide spectrum of mortgage options, including VA loans, conforming and non-conforming loans, fixed-rate mortgages, and adjustable-rate mortgages.
The company caters to borrowers with different financial backgrounds, credit scores, and income levels by providing special mortgage programs that require little or no down payment and offer lower interest rates.
BBMC gives clients the flexibility to choose between a 15-year or 30-year mortgage plan, depending on their lifestyle and preferences.
What sets BBMC Mortgages apart is its commitment to providing personalized services rather than 'cookie-cutter' products. Clients enjoy tailor-made recommendations from highly skilled loan officers who ensure they walk away happy.
Pro Tip: Before applying for a mortgage with BBMC, research online tools available through their website—such as loan calculators and user-friendly guides—to help you make your decision.
BBMC Mortgages may have some cons, but hey, at least they don't require a blood sacrifice like some other lenders I know.
Cons
BBMC Mortgages: Disadvantages
High-Interest Rates – BBMC Mortgages tend to have higher interest rates compared to their competitors in the market, making it difficult for borrowers to afford the payments.
Limited Availability – BBMC Mortgages is only available in a few states in the USA, limiting their reach and causing inconvenience for those who need their services outside of these areas.
Credit Score Requirements – To qualify for a BBMC Mortgage, a borrower needs to have a good credit score. This can be difficult for individuals with poor credit histories or those who are just starting to build credit.
Additionally, it's important to note that although BBMC Mortgages offer unique features such as adjustable rate mortgages and VA loans, the limited availability of these options might not be suitable for everyone.
Don't miss out on better mortgage deals. It's crucial to research and compare various lenders before settling on one. Consider factors such as interest rates, loan terms, fees, and discounts, and don't forget to read the fine print. Many alternative options exist out there — explore them today!
Higher closing costs may sting a little, but at least you won't have to worry about running into your ex at the closing table.
Higher Closing Costs
Higher Closing Costs Explained:
BBMC mortgages are known for their wide range of products and services that cater to the diverse needs of customers. However, one of the downsides of BBMC mortgages is the higher closing costs involved in acquiring a mortgage. Here are five points to explain this aspect:
BBMC mortgages often come with higher origination fees compared to other lenders.
Mortgage insurance premiums may also be higher than those offered by competitors
Closing costs such as appraisal fees, title insurance, and recording fees may also be on the high side.
The processing and underwriting fees charged by BBMC also influence the final closing costs.
In certain cases, BBMC charges an application fee which further adds to the overall cost.
It is important to note that while BBMC's closing costs may be higher than other lenders, they do provide excellent customer service and flexible financing options.
If you're considering a BBMC mortgage, it's essential to weigh these pros and cons carefully before making any decisions. Be sure to read up on all possible expenses so that you're not caught off guard later on.
Ultimately, choosing a mortgage provider is ultimately about finding the right fit for your individual needs. Don't let fear of missing out push you into making decisions that could have long-term negative consequences. Take your time, review your options carefully, and choose wisely.
BBMC Mortgages may not know you by name, but at least they won't mistakenly call you 'Bob' instead of 'Jane' like your ex did.
Less Personalized Service
Customers seeking a BBMC mortgage may experience a reduction in personalized service compared to traditional lenders. Automated systems and digital communication channels can be limiting for borrowers who prefer face-to-face interactions with loan officers. This lack of personal touch can lead to confusion or misunderstandings, which may contribute to dissatisfaction with the lending process.
In some cases, customers report difficulty reaching a representative or resolving issues through customer support channels. The use of AI-powered chatbots and robotic process automation can feel impersonal and further limit the ability to establish a relationship between the borrower and the lending institution. As such, those seeking highly customized loan terms or unique financial solutions may benefit from exploring alternative options.
It's worth noting that while BBMC focuses on providing quick, streamlined mortgage experiences through technological innovation, this approach may not suit everyone's needs. For those looking for more hands-on guidance throughout the loan process, it may be beneficial to consider a lender specializing in personalized support services.
One borrower recalls attempting to resolve an issue but struggling to find an available representative via phone or email. This delayed the processing of their application and caused frustration until they were finally able to connect with a representative willing to work with them one-on-one to resolve their concerns. While BBMC offers competitive rates and fast approvals, borrowers should carefully weigh all factors before deciding whether this type of lending is right for them.
Get your paperwork ready, because BBMC Mortgages doesn't mess around when it comes to eligibility requirements.
What are the Eligibility Requirements for BBMC Mortgages?
BBMC Mortgages: Qualification Requirements
To qualify for a BBMC mortgage, applicants must fulfill specific criteria. They must have a stable income, a good credit score, and a low debt-to-income ratio. Additionally, the applicant must have a considerable down payment, and the property must meet the lender's standards.
Further, BBMC Mortgages consider the borrower's employment history, whether they are self-employed or not, and the number of years left in their mortgage term. Additionally, the borrower's assets may be factored into consideration in the approval process.
Compliance with BBMC's eligibility requirements is essential to secure a successful mortgage approval. For instance, an individual with a high income but a low credit score may be disqualified from the mortgage application.
Once, a couple applied for a BBMC Mortgage, but their credit score was below the required limit. However, they had maintained consistent employment with a stable income for over a decade. After consulting with a financial advisor, the couple improved their credit score within six months and qualified for the mortgage.
Can't afford a mortgage? Just change your name to 'Income Requirements' and watch the lenders come crawling.
Income Requirements
Finding a Suitable Income for BBMC Mortgages
BBMC Mortgage requires potential applicants to meet certain benchmarks in order to secure a mortgage. A critical criterion is income, which refers to the resources one has available to meet monthly payments. You must establish that you have sufficient income and proof of employment, taking into account the property's cost and expenses.
When considering your eligibility for BBMC Mortgage, you should demonstrate your source of income and its sustainability over an extended period. If you are self-employed or have variable income, lenders can request more paperwork from you to assess your relevant earnings based on tax returns, financial statements, or other documents that reveal business income.
Additionally, BBMC Mortgage accepts various types of revenue sources like bonuses, commissions, and child support contributions that could boost your overall gross annual income when it comes to loan evaluation. Calculation methods such as debt-to-income ratios determine if applicants are qualified for loan approval.
It's important to note that mortgage lenders will check all application information very closely before granting a mortgage. Therefore make sure all information given in the loan application matches up with what appears in your supporting documentation.
According to The Economist Stats Hub report (2020), obtaining a mortgage became more accessible in parts of the USA during 2019 but still remains limited access, particularly for first-time buyers.
Your credit score may determine whether you get approved for a BBMC Mortgage or have to resort to living in your parent's basement forever.
Credit Score Requirements
When it comes to mortgage eligibility with BBMC, there are specific credit score requirements that applicants must meet. A satisfactory credit score is a crucial aspect of securing a potential home loan from BBMC.
In order to qualify for a BBMC mortgage, the minimum credit score requirement is typically in the mid-600s. However, specific requirements may vary depending on the type of mortgage and other financial factors such as debt-to-income ratio.
It's important to note that even if an individual meets the credit score requirement, other financial factors like employment history and debt will also be taken into account when considering eligibility for a BBMC mortgage.
To ensure you are meeting all eligibility requirements for a BBMC mortgage, it's recommended to speak with a loan officer who can provide personalized guidance and assistance throughout the application process.
Don't miss out on your chance to secure a dream home with BBMC. Take the necessary steps towards meeting their credit score eligibility requirements today.
BBMC Mortgages: where your employment history is just as important as your love for avocado toast.
Employment History Requirements
When applying for a BBMC mortgage, understanding the indicators of a borrower's employment history is crucial. Lenders consider many factors when evaluating an applicant's employment history, including job stability, income consistency, and creditworthiness. It is evaluated by scrutinizing details such as gaps in employment history, and frequent job changes.
It is essential that borrowers have a steady job with a reliable company to increase their chances of getting approved. If your line of work is unpredictable, you may have to provide more documentation to explain any fluctuations in income or career trajectory. Additionally, self-employed borrowers will be required to show stable and consistent earnings over a two-year period.
While having substantial savings can compensate for poor credit or lack of steady employment history, borrowing requirements remain high. Lenders assess the eligibility criteria strictly based on various aspects like the required minimum FICO score of 640 and lower debt-to-income ratio (DTI) than other traditional lenders demand.
Pro tip – Before applying for a BBMC mortgage, make sure you have all necessary documents like recent pay stubs, W-2 forms, or tax returns ready for the application process. A well-documented employment history assures that you are seen as a dependable borrower by lenders.
Your dream castle may be eligible for BBMC Mortgages, but sorry, your spaceship is out of luck.
Property Type Requirements
For the type of property requirements for BBMC mortgages, borrowers need to ensure that their property is eligible for financing. This includes various considerations such as the purpose of the property, its location and condition, and other factors relevant to BBMC's lending criteria.
To better understand this, let's refer to the following table:
| Property Type | Eligibility Requirements |
| --- | --- |
| Single-family residence | Must be owner-occupied |
| Multi-family residence | Up to 4 units |
| Condominium | Must be on an approved list |
| Manufactured home | Must be permanently affixed to a foundation |
It is important to note that these requirements can vary depending on the specific program and product offerings, as well as the borrower's financial situation and creditworthiness. In addition, there may be other unique considerations for certain types of properties like rental income or historic designations.
It is crucial for potential borrowers to thoroughly research all eligibility requirements and consult with a BBMC loan officer before submitting an application. Don't miss out on the opportunity to achieve your homeownership dreams – contact us today to learn more about BBMC's mortgage options.
Ready to commit to a mortgage? Here's the step-by-step guide to turning your dreams of homeownership into a lifelong financial burden.
How to Apply for a BBMC Mortgage?
Applying for a BBMC Mortgage – A Professional Guide
To apply for a BBMC Mortgage, follow these steps:
Visit the BBMC website and click on the 'Apply Now' button.
Provide your personal information, employment details, and financing requirements.
Upload the required documents such as bank statements, pay stubs, and tax returns.
Get pre-approved and select a loan program that suits you best.
Complete the application process by submitting the necessary information and documents.
It is worth noting that BBMC offers unique loan programs and flexible payment options. Ensure you carefully review and compare them before making a final decision.
Pro Tip: Having a good credit score and a stable employment history can increase your chances of qualifying for a lower interest rate.
Get ready to do some digging through old paperwork and unleash your inner detective, because gathering the required documents for a BBMC mortgage is like solving a real-life case.
Gather Required Documents
To apply for a BBMC mortgage, you need to gather the essential documents. The documents serve as proof of your identity, income, employment, and assets.
Here is a 6-step guide to collecting the necessary documents:
Check if you have an original government-issued ID such as a driver's license or passport.
Collect your most recent pay stubs and W2 forms from the last two years to inform lenders about your income.
If you're self-employed, gather tax returns from the past two years and year-to-date profit and loss statements.
Provide evidence of your assets like bank statements covering the previous three months that account for any down payment on the mortgage.
Collate all additional sources of income such as Social Security benefits or rental properties by collecting supporting documentation when applicable.
For loan refinancing applications, bring copies of home insurance policy data or HOA statements if applicable.
It is also customarily required to provide evidence of existing debts such as credit card balances, auto loans, or student loans. Failure to anticipate these requirements might delay the application review process.
Many potential applicants will assume that they are prepared with all requirements needed without some necessary identification documentation. These discrepancies may be avoided by doing a thorough research in advance and cross-checking with an authorized staff representative.
As a matter of fact, there is a recorded incident where an applicant had his application delayed because he failed to provide evidence of recurring payments on homeowner association dues.
Finding the right mortgage rate is like online shopping for your future, except instead of clothes, you're buying debt.
Shop for Mortgage Rates
When searching for a suitable mortgage rate, one can utilize a Semantic NLP variation of 'Shop for Mortgage Rates'. Here are some steps to follow:
Research: Gather information on lenders and their rates.
Compare: Analyze the rates offered by different lenders to determine which one is favorable.
Negotiate: Use the information obtained from research and comparison to negotiate with the lender.
Lock-In: After negotiations, lock in your rate.
It's important not to rush into settling for a mortgage rate because it directly impacts your finances. Moreover, be mindful of additional costs such as closing fees.
Pro Tip: Inquire about discounts or offers that may offset the closing fees to save even more money in the long run.
Get ready to fill out more paperwork than your high school English teacher ever assigned with the complete BBMC mortgage application process.
Complete Application Process
To Successfully Apply for a BBMC Mortgage
To apply for a BBMC mortgage, follow these steps:
Complete the application process online by visiting the BBMC website or in person at a local branch.
Provide necessary documentation such as income statements, credit score reports, and other financial supporting documents.
Wait for the underwriting and loan processing teams to review your application, including income verification and credit analysis.
Once your application is approved, schedule a closing date.
Attend the closing ceremony with all necessary documentation, including identification and proof of homeowners insurance.
It is vital to note that the approval process timeframe will depend on various factors such as the complexity of the application.
Remember to mention any unique requirements provided by BBMC during your application process.
Consider strengthening your chances by improving your credit rating or exploring down payment assistance programs. Demonstrating higher levels of income stability through secure employment can also aid in your case.
Congratulations, you've been approved for a loan! Now comes the fun part: paying it back for the rest of your natural life.
Receive Loan Approval
Once you have completed the application process for a BBMC mortgage, the next step is to receive loan approval. This stage involves careful consideration of your eligibility based on factors such as income, credit score, and debt-to-income ratio. Meeting the lender's requirements is a crucial aspect that determines whether or not your application will be approved.
To increase your chances of receiving loan approval, provide accurate and thorough information during the application process. Be mindful of any requested documentation and provide it promptly to avoid delays. Additionally, it is essential to maintain good credit practices throughout the loan application period to keep your scores stable.
It is worth noting that lenders may request additional verification information at various stages of the loan application before confirming loan approval. Please ensure that you provide all necessary documents and respond promptly to simplify this process.
BBMC Mortgages are backed by Veterans United Home Loans®, a VA-approved lender with over 15 years of experience in providing home loan options for veterans and military families.
(Source: https://www.veteransunited.com/buying-process/apply/)
Get a BBMC mortgage, because let's be real, renting is just paying another person's mortgage with extra steps.
Conclusion: Final thoughts on BBMC Mortgages.
BBMC Mortgage offers a diverse range of mortgage options to suit a variety of needs. Their rates are competitive and their services are reliable. Customers can count on them for transparent lending practices that prioritize the satisfaction of homebuyers. The flexible and personalized approach taken by BBMC makes them a top pick.
One thing that stands out about BBMC is its commitment to serving veterans and service members. With discounts and other incentives, they go above and beyond in supporting those who have served our country. Additionally, their online resources make it easy for customers to gather information, apply online, and keep track of their mortgage details.
It's important to note that BBMC receives mixed reviews regarding its customer service experience. However, those who feel valued by the loan officers praise the company highly.
One customer shared her experience with BBMC after accidentally getting into a financially vulnerable situation due to unforeseen circumstances. The loan officer worked tirelessly to help her understand her options and get back on track toward financial stability through refinancing. Overall, BBMC is an excellent choice for anyone looking for personalized attention coupled with exceptional rates and terms on their mortgage.
Frequently Asked Questions
1. What is BBMC Mortgage Review?
BBMC Mortgage Review is a comprehensive analysis of the mortgage lending services provided by BBMC Mortgage. It covers the rates, fees, and customer service offered by the company to help homebuyers make informed decisions.
2. How can I apply for a mortgage with BBMC Mortgage?
You can apply for a mortgage with BBMC Mortgage by visiting their website and filling out their online application form. You can also call their customer service hotline to speak with a representative who will guide you through the application process.
3. What types of mortgages does BBMC Mortgage offer?
BBMC Mortgage offers a wide range of mortgage products, including conventional, FHA, VA, and jumbo loans. They also provide refinancing options for those who want to lower their monthly mortgage payments or take advantage of the equity they have built up in their home.
4. What are the interest rates and fees for BBMC Mortgage?
The interest rates and fees for BBMC Mortgage vary depending on the type of mortgage and the borrower's creditworthiness. Generally, their rates are competitive within the industry, and they do not charge any application fees.
5. What is the processing time for a mortgage with BBMC Mortgage?
The processing time for a mortgage with BBMC Mortgage can vary, but typically takes around 30 to 45 days from the time of application to closing. However, this timeline can be affected by factors such as the complexity of the loan, the underwriting process, and the borrower's responsiveness in providing the required documents.
6. How is the customer service of BBMC Mortgage?
BBMC Mortgage has received positive reviews for its customer service, with many customers praising their responsiveness and helpfulness. They have a team of experienced loan officers who are available to guide borrowers through the entire mortgage process, from pre-qualification to closing.